Agilex Fragrances acquires perfumery house Fragrance West
Agilex expands its presence in the US by buying the company previously owned by HORN
Agilex Fragrances, the fragrance compound company owned by Firmenich, has acquired perfumery house Fragrance West from the HORN Company.
Serving the mid-sized market, Agilex will now become the only fragrance company of its kind to operate manufacturing facilities on both the East and West coast of the US.
Armand de Villoutreys, President Perfumery & Ingredients, Firmenich, said: "The West Coast of the US is a unique ecosystem with thriving start-ups driving technology breakthroughs and natural lifestyle trends.
"By expanding our presence on the West Coast, this acquisition advances our vision to shape the future of fragrance with leading innovation."
LA-based Fragrance West, founded in 2008, creates perfumes and colognes, as well as personal care and hair care products.
The company will be fully integrated into Agilex, with its LA-based manufacturing facility maintained.
Jeff Martin, President, HORN, said: "We are proud to have developed strong relationships with leading consumer product companies on the West Coast and across the U.S. that have valued our commitment to innovation and service.
"Agilex, with its creativity and focus on serving small to mid-sized customers, will be a great partner for our trusted customers and a great long-term home for our colleagues."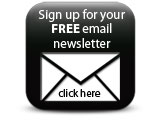 The acquisition is expected to close in July.
Companies