Airless application gets smart with Cosmogen
Cosmogen is celebrating 35 years with the launch of COSMO+, a new smart packaging range that blends airless systems and applicators.
Designed to protect sensitive skin care and make-up formulations from interaction with oxygen, the COSMO+ pump is activated by a single rotary pulse and produces a vacuum effect, which dispenses one dose of formula with no waste.
The system is protected with a cap and the applicators (which come in spatula, magnetic ball and dome brush options in a variety of materials) are easy to clean after use.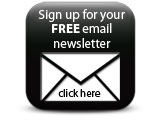 The range has been designed in both standard and luxury finishes.
Featured Companies