Airless pump meets enhanced product protection needs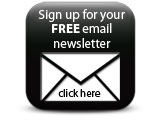 Rexam is anticipating increasing demand for lotion dispensers with high performance protection and is introducing a Nea Airless line to accompany the original Nea range.


The Nea engine is designed without elastomers and is fitted with a glass ball and a spring outside the closing chamber to assure metal-free formula flow, with neutrality and protection against formula discolouration and incompatibility. The pump offers smooth actuation, precise dosage and high suction force and the airless version takes this a stage further.
"Our Nea Airless represents a significant new packaging alternative to existing airless dispensers at a time of increased popularity of preservative-free or other formulations sensitive to oxygen and metal components," says Virginie Lemeunier, product manager - facial care, Rexam Personal Care. "With today's bio-organics, anti-ageing, SPF and anti-acne products, the Nea Airless combines ultra-smooth Nea actuation, formula protection, precise dosage, self-closing orifice and appealing aesthetics with tremendous value."
Nea Airless is available in 30ml and 50ml sizes and will soon be joined by a 15ml version. It is said to be easy to top-fill under atmospheric conditions on high speed lines and is suitable for high performance skin care formulations.