A'kin masks imperfections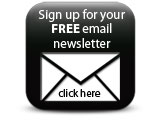 Australian natural skin care brand A'kin has launched two new face masks which promise to purify and add radiance.
Multi-Fruit & Willow Bark Instant Radiance Facial Masque contains fruit AHAs and willow bark BHA, said to help facilitate skin renewal, improve skin tone and reduce the appearance of fine lines and wrinkles. In addition, vitamin B3 and hyaluronic acid help restore skin elasticity and plumpness, while antioxidants rosehip and pomegranate enhance skin smoothness and radiance.
Kaolin Clay & Activated Carbon Express Purifying Facial Masque promises to eliminate pore clogging impurities, whilst absorbing excess oil to leave skin deeply cleansed and smooth. The kaolin and activated carbon work by drawing out impurities while astringent witch hazel, lemongrass and cedarwood help minimise the appearance of large pores.
Companies