Al Raid Group plans to open 'Westfield of the Middle East'
The £127m Al Araimi Boulevard mall is due to open in Oman in 2018 and will be the region's first eco-friendly shopping destination
Al Raid Group, a premium real estate developer based in Oman, is due to open an eco-friendly luxury mall in September 2018.
The Al Araimi Boulevard shopping centre aims to bring 'Westfield-style' shopping to the Middle East with Oman's largest glass atrium and food court. It will also feature a 5,190sqm skylight – the largest in The Sultanate.
Sheikh Fahad Abdullah Al Araimi, CEO of Al Raid Group, said: "We strongly believe that spending quality time with family and friends is one of life's great pleasures, and with this philosophy in mind we have created Al Araimi Boulevard as an exceptional lifestyle destination created to bring people together in enjoyment."
Costing £127m, the mall will span 147,200sqm and two floors, and will provide 70,500sqm of leasable space.
Al Raid Group was inspired by London's Westifled shopping malls created by the Australian retail operator.
The mall aims to provide the same multi-faceted approach as the London, UK, destinations including entertainment, education, retail and leisure.
Located a few kilometres from the centre of Muscat and in the coastal suburb of Al Khoud, Al Araimi Boulevard will be set in landscaped grounds with water features and a canopied entrance.
The boulevards will be lined with glass-fronted stores providing more than 210 retail units.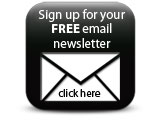 It is anticipated that high street and boutique brands will be on offer, with anchor stores located strategically throughout.