Albatross Designs shaves down plastic waste with first upcycled product launch
The new Take Back Ware cutlery set is made from upcycled razor blades collected through the company's Blade Take Back Program
US-based design and personal care firm Albatross Designs has created a cutlery set made from upcycled shaving blades.
The discarded products are collected through Albatross' Blade Take Back Program, which aims to take back all the blades it produces.
The new Take Back Ware cutlery set features a fork, knife and spoon, and is designed to stack compactly for customers to use on-the-go.
"For us, Take Back Ware represents the kind of paradigm shift we are constantly looking to create," said the company's CEO Andrew LaCenere.
"Connecting our shaving business so intimately to a new, actually meaningful product makes Take Back Ware an incredibly special product in itself, and helps draw a map other companies can follow."
He continued: "A dining utensil set that's just a little bit easier to 'take back with you wherever you go' may sound mundane to some, but when you add up the negative impact and sheer scale of plastic utensil pollution, you'll soon realise how big of a problem it is."
Albatross Designs was established in 2015 with the goal of eliminating single-use plastic from the shaving sector.
The company's product line features the stainless steel Butterfly Razor, 3-Piece Razor, Shaving Soap and replacement blades for its razors.
Customers can shop the Take Back Ware range for US$12.99 via albatrossdesigns.it.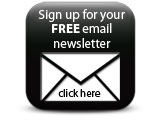 Companies