Albéa and its 15,000 employees fully mobilised
Albéa's 15 000 employees around the world come together as one team to work alongside customers such as L'Oréal, LVMH, GSK, P&G, Sanofi, Unilever, Bayer, Chemineau, Faberlic, Crystal Cosmetics and many others, as well as their brands, who are adapting their production to provide essential goods and daily hygiene products.
In Europe, the Vandières and Argonne (France) and Lubna (Poland) facilities in particular produce millions of tubes for hydro-alcoholic gel while the Lacrost plant (France) manufactures lotion pumps for hand sanitisers.
Our tube and pump sites in the US, in India, Brazil and Indonesia also contribute to their customers' initiatives for national solidarity.
Albéa is grateful to all its teams who continue to keep the production lines running during this exceptional period - and to those who support them by working from home.
Many of our teams have also donated masks or other protective equipment to local health centers and hospitals, out of solidarity with our local communities.
Reinforced EHS practices and measures
Since the start of the covid-19 crisis, we have been rolling out all protective and preventive measures recommended by experts across our industrial sites - working closely with our personnel to constantly improve the way we work, often going beyond common standards and local requirements.
Our goal is to constantly implement the best practices available, in a continuous improvement mindset.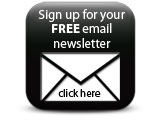 Albéa's top priority is to ensure the health and safety of our employees, their families, and our business partners, while maintaining the continuity of our activities and thus supporting the economy of the countries and regions where we operate.
Featured Companies