Albéa equips its industrial sites with smart glasses
Albéa has teamed up with AMA, the market leader in remote assistance solutions, to equip its industrial sites with smart glasses
Albéa Tubes sites in Europe and America already equipped
Albéa Tubes' sites in Europe and America have recently been equipped with smart glasses, enabling them to immerse their interlocutors within their site for an instant.
These smart glasses give the user the opportunity to film the environment and transmit the images in real time to the person they are talking to, remotely.
An alternative to travelling, ideal with the Covid-19 sanitary crisis
The uses are numerous: customers can now visit Albéa's equipped sites, in real time, by appointment, and visually check on the progress of their projects (new developments, BAT, etc.) without having to travel.
This smart object allows operational teams, particularly technical teams, to carry out maintenance operations in real time, ideal in case of emergency, but also to train remotely, or to share best practices with their colleagues and international networks.
This solution is optimal given the current situation, as the sanitary crisis has forced us to limit our travel. Smart glasses appear as a modern alternative, enabling us to continue to work efficiently during the Covid-19 crisis.
Albéa Tubes, at the forefront of industrial transformation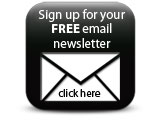 Digital technology is transforming our society and revitalising the cosmetics industry. This is why Albéa continues its transformation by encouraging digital collaboration between teams and within its experts' networks.
Featured Companies