Albéa partners with Omanluxury to create outstanding fragrances
Omanluxury is a niche perfumery brand originally founded in 2012
Omanluxury tells a story where you can see, sense and smell with each fragrance reflecting a sensation of elegance felt in every scent.
Omanluxury is a niche perfumery brand originally founded in 2012. In December 2020, the brand re-introduced itself in a new chapter with a new sensational look and concept.
For this cross-selling project, Albéa has participated in providing parts of the packaging for OmanLuxury new fragrances Paramour and Angham. These prestige fragrances launched recently in the Middle East and are also available in high-end specialist stores such as the Jovoy Parfums Rares shop in Paris, France.
Albéa has manufactured the fragrance cap in its Albéa Zhongshan, China facility, while the gold pump XD11 with its invisible dip tube comes from Le Tréport (now part of Silgan).
"At every step of the project, all the way to the fantastic technical support, the collaboration with Albéa was truly outstanding. We enjoyed a great overall experience and appreciate the quality of the work. We are very pleased to be doing business with Albéa," adds Muadh Al-Sinawi, General Manager of OmanLuxury.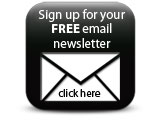 Albéa partners with its customers to make their ideas come true and their projects a resounding success.
Featured Companies