Albéa unveils Fast-Track Beauty and Focus collection
"Our market is changing quickly: Innovation is accelerating. Market competition is fiercer. Volatility is higher. Digitalization is disrupting beauty's business and marketing models. As a result, the name of the game is now time-to-market." explains Anne Rutigliano, Marketing Director, Albéa Beauty Solutions
That's why Albéa has developed its Fast-Track Beauty offer that provides turnkey and time-to-market packaging solutions – thanks to more agile processes, technology and mindset.
Fast-Track Beauty is a selection of cutting-edge, inventive, trendy, market-ready and easily customisable products whatever the solution chosen: applicators, full-service, promotional items, mould modularity and decoration. Everything can be combined according to the customer needs because Fast-Track Beauty is a real multi-faceted offer!
Focus Collection is the first Albéa Fast-Track Beauty offer, for a full makeup of the eyes in 7 steps.
It is a ready-to-go collection of packs and formulas, in line with the "colour expression" trend, for a routine eye make-up inspired by make-up artists and beauty bloggers.
Focus is a combination of specifically chosen packs, formulas and applicators, in a stylish square design range.
And as with any collection stemming from the Fast-Track Beauty platform, Focus is completely customisable. The customers will be given several options: choose the collection as it is and benefit from maximum time-to-market, choose empty packs, customise the formula and more.
Focus collection offers a beauty routine with 7 steps focused on eyes and brows for a deep look!
An eye-focused routine with a corrector for eye contouring, a concealer and a makeup fixer powder, a catchy eye-shadow range, a four-colour compact to draw and structure the brows, a graphic eyeliner and precise applicators for a professional makeup result.
Fast-Track Beauty is the new creation of Albéa Beauty Solutions department
Beauty Solutions is a complete range of services, which includes market trend analysis, innovative pack + formula solutions combining internal and external expertise, a time-to-market approach, turn-key project management and full mastery of the international supply chain.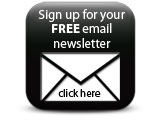 To achieve this, we take advantage of our industrial network around the globe, which is by far the largest on the market with 38 production sites, and enables us to propose a local offer in each region: "Made here. Made responsibly." Additionally, we have a strong and recognised network of partners.
Featured Companies