Albéa unveils halal-compliant packaging at Beautyworld MiddleEast
Albéa presents in Beautyworld Middle East a fragrance and makeup packaging offer that fits with local consumer needs and beliefs.
Dark eyes, lashes with volume, scents and fragrance rituals are really a must in Middle East. Furthermore, Albéa presents for the first time its Halal compliant packaging + formula offer to all Halal-conscious customers.
Albéa offers ready-to-go and tailor-made Halal cosmetic packaging from tubes to makeup as well as jars and accessories. Halal packaging allows clients to consume while remaining aligned with their beliefs their beliefs throughout the whole value-chain.
Halal turnkey products are provided and formulas thanks to partnerships with audited and compliant suppliers.
Albéa's Indonesian sites in Semarang and Surabaya received Halal certifications (HAS 23 000). This certification includes raw materials, manufacturing, storage, distribution, cleaning and packaging.
Come and discover at booth C11, Hall 7.
---
'BLEND IT' – a fragrance experience in partnership with centdegrés: An invitation to new fragrance rituals
BLEND IT is a concept created by centdegrés, fragranced by Firmenich, manufactured by MMB and dispensed by Albéa.
It is the result of an artistic and creative fusion, between different beauty actors whose goal is to highlight innovation in the fragrance industry. A new fragrance experience to discover new scents, new packaging, new gestures.
An invitation to create a customised perfume through the selection of one main fragrance that represents a personality and add-ons to blend it with, that define the feelings and emotions one can face during the day.
In this creative partnership Albéa provides the pump for the main fragrance, a gold XD11 Panache, that dispenses an airy and enveloping mist and XD11 Maximist, the pump for the add-ons.
New fiber mascara brushes to cater for the needs of Middle-Eastern markets.
Sunset Soul is the new fiber mascara brushes family at Albéa. Designed especially for the Middle-Eastern market, those XXL brushes offer voluminous make up effects.
Four innovative fiber brushes are part of the family : Jazz, Blues, Folk, Pop. Some of our brushes use the Da Vinci technology. The way bristles are cut and twisted allows the most complex designs.
My Style Bag, a Couture on-the-go palette
My Style Bag palette is injected in one unique material (PP) and in one piece with a living hinge for a soft and elegant opening/closing gesture.
My Style Bag is perfect for pressed or poured formulas and can contain makeup brushes and pens. Pans are fully customisable.
This on-the-go palette is a chic must-have for all beauty addicts!
Quartz Slide, say goodbye to old habits, hello to a new gesture!
Quartz Slide is a slider compact for an easy opening/ closure gesture. It is intuitive to use, thanks to the ergonomic finger indent. Sliding mechanism locks/unlocks the compact – which remains perfectly safe in your bag.
The opening system can be applied to rectangular and semi-square compacts of any size.
Quartz Slide is suitable for pressed or poured formulas.
All surface treatments and decoration are suitable for Quartz Slide, including digital printing. Quartz Slide is ideal for limited editions and collections.
My Style Bag is manufactured in Albéa Zonghshan (China) and Quartz Slide in Albéa Semarang (Indonesia), the global centre of excellence for compacts and palettes.
The Compacts Gallery combines Albéa's deep expertise in design, development and production of compacts and palettes.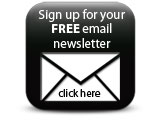 Discover endless variety of sizes, shapes and functionalities for every makeup application!
Featured Companies