Albéa's latest packaging for Valentines Day
An intense pearly pink and a heart-embellished packaging for Monsieur Big Valentine's Day Limited Edition by Lancôme
Sponsored by Albéa
A decoration full of promises and surprises for the D-date!
Albéa produces the mascara packaging (bottle and cap) of Monsieur Big Valentine's Day Limited Edition.
Mr. Big's traditional design is transformed into a pearly pink thanks to a varnish and covered top to bottom in red love hearts in silkscreen printing. A transparent UV lacquer finish completes the picture.
On the top of the cap, the emblematic rose of Lancôme is embossed on the mold.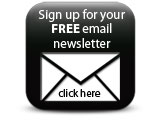 Mr. Big Valentine's Day is produced at Albéa Bottanuco site (Italy), the group's centre of excellence for applicators and bottles of mascaras, lipgloss and eyeliners.
Featured Companies