Alcoa celebrates 15th anniversary of the Alumar Environmental Park
Park is example of 'industrial and environmental harmony'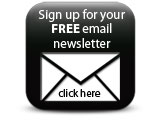 Aluminium producer Alcoa is celebrating the 15th anniversary of the Alumar Environmental Park in Sao Luis, Brazil which is located on the site of the Alumar complex, one of the world's largest primary aluminium and alumina facilities. The site is voluntarily maintained by Alcoa.

Alcoa says this site is a great example of its 'Smelter in the Park' model of industrial and environmental harmony where land traditionally used as a buffer zone around aluminium operations is turned into protected park land for rehabilitation and community environmental education initiatives.

Franklin L Feder, president of Alcoa Latin America and the Caribbean says: "We are very proud of this work. Respect for the environment is one of the principles that guides Alcoa's operations worldwide. One of the main tools in this conservation process is using protected areas to implement environmental educational programmes."

The Alumar Environmental Park is billed as a 'living laboratory' where the flora and fauna and integration with the environment can be studied. It also contains the main eco-systems typical of Sao Luis, such as mangroves swamps and flood forests.

Companies