Alex Box resigns from Illamasqua to focus on personal projects
The Creative Director has been with the company since before its inception
UK colour cosmetics brand Illamasqua has announced that Creative Director Alex Box is due to leave the company in January.
Box joined Illamasqua prior to its inception in November 2008 and, after seven years with the company, has made the decision to resign in order to focus on "developing her art and personal projects", a statement read.
Speaking about her imminent departure, Box said: "After the most incredible journey building Illamasqua – its ethos, energy, visual language and beautiful products – it's now time for me to continue my own personal journey. It has been a road of inspiration that has connected me with the most beautiful hearts around the world.
I am honoured to have worked with you and shared the spirit of Illamasqua. I look forward to how the future unfolds for me as it does for Illamasqua and everyone on life's journey together. 'The spirit lives on, the spirit is strong!'"
After studying for a fine arts degree at London's Chelsea College of Art & Design, Box entered the world of make-up artistry and has since seen her work featured in major consumer magazines including Vogue, Dazed & Confused and Stylist, among others.
She has also been in demand from a number of high-profile fashion designers including Gareth Pugh, Karl Lagerfeld, Alexander McQueen and Chanel. Looking ahead, talk is already turning to whether or not a new Creative Director is on the cards for Illamasqua and, if so, whether they will be hired from outside the company or promoted from within.
In its statement regarding Box's decision to leave, Illamasqua gave very little away. It noted: "We are very excited for the future and the new creative direction the brand will be taking. Staying true to our ethos, Illamasqua will continue to inspire people to celebrate their individuality while creating professional quality make-up that is easy to use and made for everyone."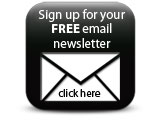 Illamasqua – a wordplay on 'illusion' and 'masquerade' was founded by Julian Kynaston. The make-up brand is well-known for its theatrical, edgy style.
Companies