Algaktiv Zen - the latest in skin neuroscience
ALGAKTIV Zen is an exclusive microalgae blend with a revolutionary dual action
A truly innovative pathway
The skin is our largest sensorial organ; it communicates and reflects our wellbeing. The skin is deeply interconnected with the neurological system. Two neuronal reactions are the foundation of this inner connection – the neurological stress response and the circadian rhythm control.
Stress activates the sympathetic-adrenal-medullary (SAM) axis, which is responsible for the release of catecholamines. These stress mediators affect the epidermal balance by altering skin immunity, disrupting the barrier function and compromising genome integrity.
The circadian rhythm is controlled by the hypothalamic-pituitary-adrenal (HPA) axis through the release of corticotropin releasing hormone (CRH) and subsequently, glucocorticoids. These mediators impact skin homeostasis by causing skin atrophy, decreased epidermal thickness and other well-known signs of fatigue such as puffy eyes and dry skin.
ALGAKTIV Zen is an exclusive microalgae blend with a revolutionary dual action; its synergistic molecules restore the homeostasis of the skin by protecting the skin from inner stress signals and restoring its natural circadian rhythm.
Chronic stress, sleep deprivation and fatigue alter both the HPA and SAM axis, which causes the appearance of a tired and stressed skin. ALGAKTIV Zen inhibits these two key neurotransmitters creating a relaxed skin appearance and eluding premature ageing signals.
For a world of skin care opportunities
Based on the latest skin neuroscience, ALGAKTIV Zen creates a vast world of new cosmetic and skin care opportunities.
ALGAKTIV Zen is a fantastic partner for creative brands targeting stressed urban dwellers unable to cope with an ever expanding agenda. Tired of looking tired? Appear calmed; be cool.
ALGAKTIV Zen is perfect for wellbeing skin care. It is designed for the ultimate beauty sleep. It is engineered for seamless peak performance days.
ALGAKTIV Zen is multifaceted indeed - its innovative pathway will help in preventing and managing stress-related acne events in adolescents.
ALGAKTIV Zen – at the spa or at home; Meditation, relaxation, silence, inspiring scents – spas around the world help us disconnect from our busy lives. Take your favourite spa home with ALGAKTIV Zen.
And this is just the beginning…the creative and aspiring magic world of cosmetics will uncover many more inspiring concepts...the ALGAKTIV team is looking forward to that!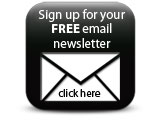 This active will be officially launched at inCosmetics Paris 2016 and presented at the Innovation Zone, including a special session on skin neuroscience on Tuesday at 3 PM. Come join us!
Featured Companies