Alliance Boots to double China operations in next two years
Manufacturer looks to expand sales into mainland China following successful partnership in Hong Kong
Alliance Boots' key mainland China joint venture partner is planning to expand its distribution networks to reach the whole country, a London based spokesperson for the personal care giant told Cosmetics Business.
The UK based company sells cosmetics through certain Mannings stores in Hong Kong and would like to expand those sales to mainland China: "We would like to; we are still considering it. We are analysing the market situation," she said.
Alliance Boots already operates in China through Guangzhou Pharmaceuticals Corporation, a joint venture with Guangzhou Pharmaceutical Holdings, which currently focuses on pharmaceutical operations and wholesaling in mainland China. The joint venture also operates retail outlets with cosmetics, but does not yet carry Boots cosmetics products.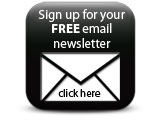 "You work with two legs. One is pharmaceutical wholesaling; the other is retailing, and they support each other," said the spokesperson. The joint venture wants to expand its distribution networks to all 34 Chinese provinces compared to eight at present, including Guangdong, Jiangsu and Fujian. China, along with Latin America, is a key priority for Boots' future international expansion, added Julie Longton, a company spokesperson.
Companies