Alliance backs cosmetic innovation
Partnership aims to boost innovation on German market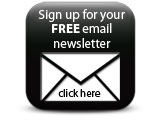 Beauty Alliance Germany has formed a partnership with trade show Beyond Beauty Paris and brand consultancy Merk Vision in a bid to initiate a competition for cosmetic brands not already present in German speaking markets such as Germany, Switzerland and Austria.

Initial applications will be accepted in writing followed by a merchandising evaluation on the first day of Beyond Beauty in Paris (12-15 September). The top ten brands will then present at a casting day scheduled for 13 September, judged by a jury of professionals, and the best five will go on to a grand finale in Düsseldorf, Germany at the end of September.

At least one will take the Innovation Awards 2010 title and those considered to have the best potential will be coached to find the most appropriate strategy for entering the German market and to find distribution partners.

Beauty Alliance md, Christian Lorenz comments: The cooperation with Beyond Beauty offers us an ideal platform to allow new brands a successful start in the German market, the biggest cosmetics market in Europe." Beyond Beauty is seen as an important platform for new and innovative brands. "Many of today's leading brands have started at our show," says Beyond Beauty president, David Bondi.


Companies