Altana pledges to go carbon neutral and calls on policy makers to act
To kick start its commitment the chemicals company is planning to switch its entire energy supply to renewables by the end of 2020
German chemicals company Altana has pledged to become carbon zero by 2025.
To achieve this, the firm intends to switch its entire power supply to renewable energy by the end of 2020.
Meanwhile, over the next five years Altana will compensate for its use of natural gases by financing climate protection projects in the regions where the CO₂ is generated.
"We want to leave our footprint on innovations, not on emissions," said Altana's CEO Martin Babilas.
"With our CO₂ neutrality programme up to 2025, we are fulfilling our responsibility for climate protection and consistently pursuing our sustainability course."
Plans are also said to be in place to install more solar energy systems across Altana's energy plants.
As well as measures for its own sites, the company is setting up a programme with suppliers to help improve the CO₂ balance of purchased raw materials.
Babilas added: "The more companies that commit themselves to climate neutrality and create the relevant facts, the faster we can achieve the Paris climate protection targets.
"We are therefore calling on policy makers to promote renewable energies much more strongly and swiftly.
"New procedures must be accelerated by public subsidies and barriers to use and own production must be eliminated."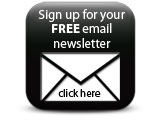 Companies