Alternative preservation systems for cosmetics grow in popularity
Demand for natural and organic beauty is fueling progress, says Organic Monitor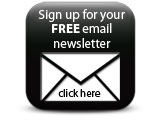 Alternative preservation systems for cosmetics are growing in popularity, according to Organic Monitor. In its new Technical Insights report, the company notes the trend towards alternative systems is being driven by high consumer demand for natural and organic cosmetics, as well as increasing use by formulators.

Natural and organic products do not use conventional preservatives, such as parabens or phenoxyethanol and tend to include natural alternatives like grapefruit seed extract, Organic Monitor says. Recent developments in the area of alternative preservation include self-preservation techniques, such as hurdle technology, which is designed to block the growth of micro-organisms by using materials to reduce the pH of a formulation, for example. Other companies are adding emollients with membrane disrupting properties or boosting natural preservative systems through the use of chelating agents or a glycol alternative.

Packaging is also playing a vital role with many natural and organic companies choosing airless packaging to reduce contamination risks.

According to Organic Monitor's Judi Beerling: "Many companies are using preservative systems that comprise multi-functional natural ingredients. By using such synergistic blends the material has anti-microbial properties whilst not having to be registered as a preservative with the respective authorities. Examples of such preservative systems include blended botanical extracts and spice extracts."

Organic Monitor will present key findings from its Technical Insights report in a workshop titled Formulating Paraben-Free Cosmetics at the Sustainable Cosmetics Summit.
Companies