Amazon hires 100,000 new staff to cope with surge in demand amid Covid-19 spread
The online retailer has promised an additional US$2 per hour for its current employees throughout April
Online retail goliath Amazon is preparing to hire 100,000 new employees as demand for deliveries surge due to coronavirus.
The new recruits will be stationed at the company's fulfillment centres and delivery networks across the US, as more consumers rely on deliveries during self-isolation and periods of social distancing.
Amazon reached out to workers who have lost their jobs in areas such as hospitality, restaurants and travel, and said they are welcome to join the teams.
In a statement, the firm said: "We want those people to know we welcome them on our teams until things return to normal and their past employer is able to bring them back."
Meanwhile, current employees have been promised an additional US$2 per hour they work through April.
The increase will also take effect in the UK and EU countries, with an increase of £2 and €2, respectively.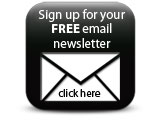 In addition, to help tackle the spread of Covid-19, which today has claimed the lives of nearly 7,500 people, Amazon has said it has taken measures to promote social distancing in the workplace and taken on "enhanced and frequent cleaning".
Companies