Amazon moves into bricks and mortar stores
E-commerce giant rumoured to be taking on the supermarkets with high-street stores
Amazon is rumoured to be opening a series of convenience and grocery stores in the US.
According to The Wall Street Journal, Amazon will sell basic grocery items in the stores while offering customers a same-day delivery service via touchscreen order points.
Amazon is said to be working on license-plate reading technology that will allow it to open drive-by locations with reduced waiting times.
The newspaper also reported that Amazon is planning to offer a click and collect grocery service from the stores. It also said that the service will only be available to members of Amazon Fresh.
Amazon recently dropped the cost of its Fresh subscription in the US from $299 a year to $14.99 a month. The Fresh delivery programme offers a challenge to supermarkets home delivery service.
The Amazon Fresh service launched in 2007 and is slowly rolling out across major cities.
The service has so far taken just a small percentage of grocery sales in the US and UK but Amazon is said to have ambitious plans for expansion.
Website GeekWire has reported that the first Amazon bricks-and-mortar stores will open in Seattle, where planning documents have been filed under the name: "Project X".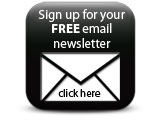 Last year, Amazon opened its first physical book store in Seattle's University Village, selling 6,000 titles all at the same price as on its website.
Companies