Amazon shuts e-commerce operations in China
The retail giant has faced competition from Chinese e-commerce sites Alibaba and JD.com
Amazon has announced it is shutting down its e-commerce operations in China, effective 18 July.
Last week, the US retail giant told its sellers amazon.cn will no longer be open to third party sellers and will instead focus on cross-border selling to Chinese consumers, said CNBC.
According to The New York Times, Amazon.cn shoppers will only be able to buy some products imported by Amazon's US, UK, German and Japanese businesses.
In recent years, the retailer has faced stiff competition from local e-commerce sites Alibaba and JD.com.
In a statement to The New York Times, Amazon said: "Over the past few years, we have been evolving our China online retail business to increasingly emphasise cross-border sales, and in return we've seen very strong response from Chinese customers.
"Their demand for high-quality, authentic goods from around the world continues to grow rapidly, and given our global presence, Amazon is well-positioned to serve them."
Amazon first entered the Chinese market in 2004 by acquiring online retailer Joyo and rebranded to Amazon China in 2011.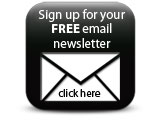 Despite the news, the retailer posted a US$11.2bn profit in 2018.
Companies