Amazon's top 100 best selling UK beauty and skincare brands
With Amazon increasingly pivotal to beauty sales, Profitero analysis shows that some of the fastest moving brands and products are emerging brands online – and not necessarily the incumbent market leader in the brick-and-mortar channel.
Profitero data shows that Real Techniques is the best-selling beauty brand on Amazon UK, and Naissance is the top skincare brand.
As Amazon accelerates its growth in 2016—and further strengthens its position as a key account or strategic customer for many global brands—you need data that helps you benchmark your online performance and attain competitive advantage.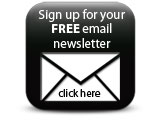 Download your free Amazon FastMovers UK Beauty & Skincare Report to keep track of the best-selling beauty brands on Amazon, and benchmark how your brand stacks up to the competition on price, review count, and more.
Companies