America's only 'Osmocurator' sweeps into Britain
Presenting the Osmotheque and other initiatives from the Academy of Perfumery & Aromatics in North America
Christophe Laudamiel, Master Perfumer and the only 'osmocurator' accredited in the United States of America, will report on several education initiatives to bring olfaction, science and emotion into the educational world.
Mr Laudamiel will be speaking at the annual IFRA UK Fragrance Forum this week about his work on sense of smell and fragrance which he brings to elementary schools, high schools, higher education and also the general public.
His session will also concentrate on presenting the Osmotheque and other initiatives from the Academy of Perfumery & Aromatics in North America.
He says: "The audience will quickly fly over 2000 years of perfumery, memory and thus intelligence, smelling some landmarks scents still important in the shaping of today's olfactory landscape and creative processes.
"I love the IFRA UK summit. It is one of those very rare yet accessible events where facts, true history and true science about olfaction can be communicated or fondly absorbed".
Christophe Laudamiel is Master Perfumer at Dreamair, Osmocurator for Osmotheque.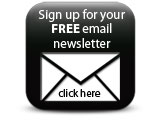 The IFRA UK Fragrance Forum will be held at The Royal Society and tickets for the 2014 event are sold out.
Companies