And the Hilfiger beat goes on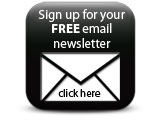 Inspired by the sights and sounds of a music concert, Tommy Hilfiger has created a new fragrance duo dubbed Loud.
The two scents follow a musical theme with the bottles shaped like records and the caps reminiscent of an amp dial. Loud For Her centres around a sweet lychee note, softened by rose, with sensual patchouli at the base, while Loud For Him places emphasis on patchouli, with rose at the heart and tobacco creating the dry down.
Companies