Angus proves efficacy of AMP-Ultra PC amino alcohol
Develops new application testing to showcase performance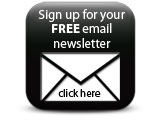 Angus Chemical Company – which supplies speciality neutralisers for the cosmetics and personal care industries – has developed new application testing that demonstrates the performance benefits of its AMP-Ultra PC amino alcohol in a range of hairstyling formulations.

The company developed new application testing to showcase the performance of AMP-Ultra PC in the areas of high humidity curl retention (HHCR), hair washability and product stability.

In the HHCR test, in which curls were made with 6% polymer solution and with different neutralisers and curl droop over 24 hours was monitored at 30ºC and 90% relative humidity, the AMP-Ultra PC neutralised polymer exhibited a significantly higher percentage of curl retention compared to triisopropanolamine (TIPA) and triethanolamine (TEA).

Tresses treated with AMP-Ultra PC neutralised hairspray also displayed excellent washablity with no polymer build-up.

Meanwhile the AMP-Ultra PC neutralised polymer solution remained clear with the addition of hydrocarbon and ether propellants. Both the TIPA and TEA solutions, in contrast, displayed haze.
Companies