Animal testing ban reaches parliament in Taiwan
Final vote on legislation banning animal testing expected in June
Proposed legislation that will ban the use of animal testing on both finished cosmetic products and ingredients in Taiwan has passed a major milestone. The country's Social Welfare and Environmental Hygiene Committee passed the bill, leaving just a final debate in Parliament next month before it becomes law.
Legislators Wang YuMin and Zhuang Rui Xiong proposed the law to the committee's legislators who were all in support.
The news follows the #BeCrueltyFree campaign by in Taiwan led by Taiwan SPCA and Humane Society International. The campaign is the largest campaign to end cosmetics cruelty across the world.
Joy Liou, Campaign Coordinator at Taiwan SPCA and #BeCrueltyFree Taiwan, commented: "The #BeCrueltyFree Taiwan campaign is pleased that the committee has agreed that the time has come to end cosmetics animal testing in Taiwan. Testing cosmetics on animals causes them pain and suffering, for test results that have never been proven reliable to assure human safety and don't represent modern science. We hope the legislature will act swiftly to pass this measure so Taiwan can take this major step and join the growing list of progressive nations to ban cruel animal testing of cosmetics and cosmetic ingredients."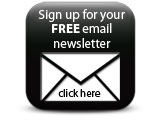 Claire Mansfield, HSI's #BeCrueltyFree Campaigns Director, added: "By passing this bill Taiwan will officially join the #BeCrueltyFree movement to end the unnecessary suffering caused by animal testing of cosmetics. A testing ban is the first milestone towards completely ending cosmetics cruelty in Taiwan; however the amended bill does not have a sales ban for products tested on animals outside of Taiwan. We hope the next move by the government will be to also ban the sale of cosmetic products or ingredients that have been newly animal tested elsewhere in the world."
Companies