Anisa International creates tower brush wand for Sephora
Getting glam on the go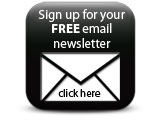 With more people on the move than ever, it's great to know that there's lots of resources for putting the best face forward; from portable paper soap during a flight, to a handy beauty emergency kit, a plethora of products exist to keep us all covered.
None may be as magical a beauty solution as the new Sephora Brush Wand though. This compact tower by Anisa International contains four individual cosmetic brushes, held together by magnets, complete with a lid. Each brush is soft and has a great shape, and at only $10, it's proof positive that you don't have to sacrifice quality for price.
Reviews claim the wand can easily fit in even a small clutch, and ELLE suggests tossing it in a gym bag for easy eye makeup on the run.
Featured Companies