Announcing Cosmetics Business Packaging Live 2019
Cosmetics Business are thrilled to introduce the inaugural Cosmetics Business Packaging Live! Taking place on 8-9 October in Barcelona
The push towards a more sustainable future is stronger than ever as consumers are becoming concerned about their carbon footprint and no longer care just about what is in their products, but also now the packaging that it comes in.
Cosmetics Business Packaging Live is the place to come to learn about the latest innovations in packaging and provide inspiration for brands who are looking to reduce their footprint.
Held at the Hotel Catalonia Barcelona Plaza, alongside the annual global Cosmetics Business Regulatory Summit, Cosmetics Business Packaging Live is the perfect place to ensure you're ahead of the sustainability game in 2020.
THE VENUE
Packaging Live will take place at the hotel Catalonia Barcelona Plaza. Situated in Plaza España next to the Fira de Barcelona facilities and Montjuïc, the hotel has great transport links and offers the most unbeatable views of the city.
Hotel Catalonia Barcelona Plaza
WHY ATTEND
At Cosmetics Business Packaging Live, you will learn about the latest sustainable packaging trends and innovations that are transforming the industry, and how to implement them into your brand!
Live presentations from industry experts
Learn the latest innovations in packaging
Be inspired with new ways to rebrand your packaging and reduce your carbon footprint
THE AGENDA
The event will be covering a list of hot topics and trends that will be taking over the packaging industry over the new couple of years:
Sustainability: Key industry speakers will provide information and inspiration on ways to transition to a more sustainable practice. Key topics will include ocean plastics, sustainability and waste, and the transition from single-use plastics to reusable/recyclable packaging.
Materials:

Hear from leading brands on new packaging ideas disrupting the industry. Topics covered will include sustainable packaging, microplastics, wet wipes and bio-based materials.
CB Innovation:

Expert-led talks will explore the latest trends and innovations in packaging. Sessions will include luxury packaging, wearable technology and re-branding.
The full agenda and list of speakers will be revealed soon.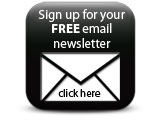 For more information, visit the Cosmetics Business Packaging Live website, or contact us directly on events@hpcimedia.com or call + 44 (0) 207 193 9279.
Companies