Anti-stress ingredients give a sense of wellbeing
Natural active ingredients can reduce the impact of key stress hormones - David Tyrrell, Global Analyst
Brands need to push the use of anti-stress 'actives' to create new wellness benefits
Consumers complain about their complicated, stressful lives, and many relate this to negative changes in their appearance. New, natural skincare actives can be used to provide an improved complexion by alleviating the effects of the stress hormone, cortisol
Stress is universally ranked as a key negative influence on consumers' wellbeing. Mintel's 2025 Trend Power Play outlines that younger consumers in particular are trying to de-stress and recharge their skin from the daily assault they receive from both internal and external factors
More anti-stress ingredients will appear in the market over the next few years, with brands being encouraged to select those which best emphasise their anti-stress positioning, yet which also ensure that consumers' desired clinical benefits are delivered
The iGeneration is stressed-out
Each generation has a unique experiential history that defines their current needs and concerns. For younger generations, the internet has made connectivity a daily reality. They are therefore more inclined than older generations (such as Baby Boomers) to take action rather than accept that their appearance is governed by nature.
In the US, the iGeneration (i.e. those aged 9-21) prioritises coping with stress. iGens believe that diet and the methods by which stress is controlled have a direct impact upon complexion, and 31% of older Millennials believe that skincare products have an impact on appearance.
As a result, younger consumers are adopting in/out wellness plans to make them feel and look better. Mintel's Make It Mine trend, brands need to embrace this wellness narrative and develop products geared towards alleviating such consumers' concerns with their appearance.
MENTAL WELLNESS: 22% of US adults rank mental wellness as their number one goal
Base: 2,000 internet users aged 18+
Source: Lightspeed GMI (optional)
iGen consumers are a prime target for new stress-reducing skincare solutions
'Anti-stress' claims grow globally
Anti-stress benefits are being marketed more actively by brands. The percentage of global facial skin products that carry a stress-related claim have risen four-fold since 2014.
Stress hormones such as cortisol are an essential survival tool, but can be detrimental to consumers' skin and overall health when activated for extended periods of time. Chronic stress has myriad causes, whether that be lack of sleep, external aggressors such as pollution or UV radiation, or simply the persistent anxieties of daily life.
1.6% of global facial skincare products launched between January and June 2016 used stress-related labelling
Products carrying an anti-stress message with common anti-inflammatory ingredients
Chamomile to calm skin
Tony Moly Timeless Ampoule Essence Midnight Activator soothes stressed-out skin and tired pores. It contains an anti-inflammatory staple compound in the form of bisabolol.
Soothing skin with liquorice root
Salon de Flouveil Lunage White Cleansing Gel removes makeup and impurities in pores without stressing skin. It contains dipotassium glycyrrhizate; a well known anti-inflammatory ingredient.
Providing relief with calendula extract
Fitne Health Care Organic Calendula Ointment soothes, renews and protects irritated and stressed skin. It is enriched with the common anti-inflammatory Calendula officinalis flower extract.
Neurophroline - a new water-soluble ingredient - targets cortisol
Neurophroline from Givaudan Active Beauty is a water-soluble ingredient prepared using extracts of wild indigo (Tephrosia purpurea).
It has been shown to reduce skin's cortisol levels while boosting the production of beta-endorphins and detoxifying enzymes. A recent clinical study found that Neurophroline markedly improved the appearance of fatigued skin, reducing redness, evening colour, and enhancing luminosity.
New microalgae blend Algaktiv Zen also targets cortisol
Similarly, the microalgae active blend Algaktiv Zen (by Greenaltech) has been shown to block cortisol's stress-causing factors by binding to the glucocorticoid receptors. In a follow-up clinical study, this microalgae active blend made the skin appear younger looking, reducing wrinkle depth and scaling, and improving skin's radiance.
The benefits associated with these natural active ingredients make them logical additions for brands wanting to create convincing anti-stress/anti-fatigue narratives in-line with younger consumers' needs.
Overnight masks are the ideal format for arming skin against daily stressors
Some 8% of overnight masks launched in 2016 carry an anti-stress claim. Sleeping masks offer many advantages in fighting external stressors and brands can build upon this to drive innovation.
Active ingredients can be incorporated into formulas which normalise or augment the body's reparative processes during sleep. It is also an ideal format for innovations in longer term, sustained active delivery, alleviating the daily effects of of pollutants and UV-induced oxidative stresses to improve mental and physical wellbeing.
8.4% of overnight masks launched between Jan-Jun 2016 used the term 'stress'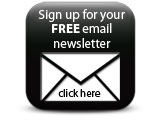 Source: Mintel GNPD (*search for 'sleeping' or 'overnight' or 'night' not 'sheet' in product name)
Featured Companies