App helps protect you from the sun
Free app allows users anywhere in the world to know when it is time to reapply sunscreen or find some shade!
Free app allows users anywhere in the world to know when it is time to reapply sunscreen or find some shade!
The World Cup started on 12 June with Brazil welcoming approximately 600 thousand tourists from different countries around the world. Some matches will be starting from 1pm in cities such as Natal, Brasilia, Recife, Salvador, and Rio, so fans will be taking care to protect their skin. Despite being the end of Brazilian autumn and the beginning of winter, the high index of sun radiation cannot be neglected. Sun radiation may cause problems such as premature ageing of the skin due to the accelerated formation of dark spots and wrinkles, loss of softness and homogeneous pigmentation, and to more severe consequences such as skin cancer.
Regardless of the brand, it is important to choose a product with a sun protection factor (SPF) suitable for each skin type. "The geographical location of Brazil means that its inhabitants are exposed to high levels of sun radiation throughout the year, which further compromises the health and the quality of the skin. By the age of 25, a person living in Brazil will have 70% more sun exposure than they should in a lifetime and this brings very harmful consequences. Most people are not aware that the skin is the largest organ and that it requires constant care so that it can perform its greatest function: to protect the body," warns Sonia Corazza, a chemical engineer who specialises in cosmetology and has been working in Research and Development for 38 years for the market leaders in this sector. Over the last 15 years, Sonia has been creating innovative formulas for the cosmetic sector around the world.
One of the tips given by Sonia is to choose a sunscreen with a reliable active ingredient, which can be found on the label of the product. An interesting differential is the Solaveil ingredient. "Solaveil effectively protects the skin and has a free app available to everyone anywhere in the world that lets users know when it is time to reapply the sunscreen or find some shade. The Solaveil Physical Shield app asks for details such as skin, hair, and eye color, and combines this with GPS data from the user's iPhone to detect their location, the local temperatures and estimates UV strength in order to create sunscreen application reminders. The app can be set for different profiles, so that it can work for an entire family or group of friends". Also according to Corazza, the active ingredient Solaveil is mineral particle micronisation technology, processed TiO2 and ZnO, and the use of these photo-protective actives helps the formation of a reflective shield against sun radiation. "And the coolest thing is: this is photo-stable and dermatologically safe," she adds.
According to Corazza, it requires a high level of scientific know-how to formulate sun care products suitable for the harsh climate. "When formulating a product for those living in Brazil, you have to associate components that provide more to the skin. You have to add photo-stable and safe sunscreens, with high performance. These days we have to develop intelligent formulas, in which the choice of ingredients requires knowledge to gather and combine multifunctional raw materials. Less is more now that skin sensitivity increases every day, as we have never been so exposed to chemicals as we are today. Every day, the numbers showing that our skin is suffering increases. Therefore, a good formulator must be aware that they can no longer add just any ingredient to their composition".
For dermatologist Claudia Marsico, from the city of Taubate, skin care must be universal. However, temperatures may be very high in Brazil even at this time of the year and sweating makes sunscreen to lose its effectiveness faster and also cause it to run into the eyes. According to Claudia, the use of a water-resistant sunscreen may be the most appropriate choice. "People cannot forget that the product must be applied thirty minutes before sun exposure." Sun products with SPF 30 or higher are indicated for prolonged sun exposure and it must be reapplied every two hours, any time of the year. "We are in a tropical country, the problem is that people believe there is no risk when we are not in summer and they neglect their skin", she adds. Ultraviolet rays are divided into two types, A and B. B rays are more intense during summer, but A rays are constant throughout the year.
Also according to Corsico, it is important to observe whether the sunscreen is registered with Anvisa (National Agency of Sanitary Surveillance). "Today we have many types of sunscreens: physical/chemical, physical only, those that can be used on children, alcoholic and non-alcoholic aerosols; a huge range of products. The ideal product would be positioned by an expert, particularly for those with sensitive skin". The dermatologist suggests that sunscreen should have high UVA protection, indicated by the PPD value and high UVB protection, indicated by the SPF number. Sunscreens with alcohol, paraben and dyes may cause allergies. The use of sunscreen is recommended from six months to two years of age, only physical protection should be applied to the skin. In addition to wearing sunscreen, people who will be exposed to the sun during the World Cup should wear clothing and accessories, such as hats and sunglasses with protection against ultraviolet rays, added Corsico.
Oncologist Fernando Medina da Cunha, from the city of Campinas, emphasises that skin cancer could be eradicated, since its cause is directly related to excessive sun exposure and sunscreen is a thoroughly effective means to prevent it. However, skin cancer now has the highest incidence rate in the country with the rate growing faster than other types of cancer in the last decade. The oncologist explains that this happens because we are exposed to the sun our entire life which has a cumulative effect. "Skin cancer in children is rare, but it is very important to prevent it since childhood. When this type of care starts early in life, the chances of developing the disease when we are adults decreases, as most sun radiation is absorbed during childhood and adolescence," says Medina.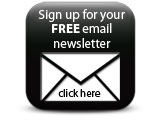 For more information contact karen.narey@croda.com
Companies