Aprinnova Announces Clean Beauty Expert Panel for Future of Clean Event
Sponsored by Aprinnova
Aprinnova has confirmed Ken Cook, Vivienne Rudd, Caroline Hadfield and Frederique Lafosse will participate as expert panelists during its Future of Clean event on Monday, April 1.
Clean Beauty is the emerging answer to consumer demand for products that reflect their core values such as sustainability and transparency, however a global standard for "clean" still does not exist. This gap risks "clean-washing" and confusion among both consumers and brands.
The group of expert panelists will offer diverse insights about critical opportunities towards achieving a global clean beauty standard from consumer advocacy, market trend, cosmetic R&D and brand equity perspectives. For more information about the Future of Clean, visit: https://go.aprinnova.com/future-of-clean/
Read more about the Future of Clean panelist:
Ken Cook – Environmental Working Group (EWG)
Ken Cook is the president and founder of the Washington, DC-based Environmental Working Group (EWG), a public interest research and advocacy organization that uses the power of information to protect human health and the environment. EWG's research and analysis are major forces in national policy debates over toxic chemicals, pesticides, air and water pollution and the ecological impacts of modern agriculture. EWG has used pioneering digital technologies to educate and empower consumers to live healthier lives in a healthier environment.
Tools like the Skin Deep database, which analyses and scores over 70,000 personal care products on ingredient safety, have fundamentally changed our understanding of the products we put on our bodies.
Vivienne Rudd – Director of Innovation & Insight, Mintel Beauty & Personal Care
Vivienne has been involved with the beauty industry for more than 20 years, first as the editor of a number of leading international cosmetics magazines and then as a beauty specialist for Mintel. Vivienne joined Mintel in 2010 to start its series of European beauty and personal care reports, before setting up and managing the BPC Platform for several years.
During that time, she found that she enjoyed working directly with clients, shaping and presenting on trends that impacted their business and took charge of global client service, regularly running client road shows in Korea, China, the US, Brazil and India as well as Europe. Vivienne also took the lead in the development of Mintel's beauty trends.
Caroline Hadfield – President, Aprinnova
Caroline Hadfield leads Aprinnova's global sales initiatives and has acted a President of Biossance. Prior to that, she cofounded luxury spa interests in the United Kingdom and San Francisco where she developed branded spa products, as well as serving as Global Product Director for Bodyshop International.
In that role, she was responsible for a complete range of globally sourced and regionally targeted products, and contributed extensively to marketing strategy, packaging, and design. Before joining Bodyshop, Hadfield was Senior Vice President at Sephora (part of LVMH Group) and was part of the executive team that rolled out the Sephora concept across the U.S., opening 50 stores within just 18 months.
Frederiquw Lafosse – Head of Strategic Projects Active Beauty and New Business Development Partner, Givaudan

Frederique Lafosse currently holds the position of Head of Strategic Projects Active Beauty and New Business Development Partner for the Fragrance Division at Givaudan. She joined the company in 2014 further to the acquisition of Soliance that she was leading for 8 years as CEO. Frederique is graduated from University of Burgundy with a Ph.D. in Biotechnology. Along her career, she held successive positions in the Flavours and Fragrances Industry, with experience in R&D, Business Strategy and Business Development. Frederique is also an advisor to the French Ministry of Foreign Affairs.
Agenda: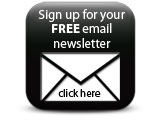 19:00 - Guest arrival // registration // appetizers // champagne // welcome gift
19:20 - Welcome announcement
19:25 - Presentation // The Future of Clean: A Framework for How we Can Define and Deliver Clean Beauty at Mass Scale
19:45 - Moderated panel: consumer, industry, and scientific perspectives on the future of clean beauty
20:15 - Reception // transition to dinner // networking // cocktails
23:00 - Close of event
Featured Companies