Arctalis following the Northern Lights to Brazil
LipoTrue will present Årctalis at in-cosmetics Latin America through a Technical Seminar on 20 September at 16:15 pm.
From the depths of the Arctic Ocean, touched by the Aurora Borealis emerges Årctalis an active ingredient obtained by fermentation of a microorganism found at extreme conditions, in international waters near Greenland.
This microorganism is able to survive in extreme conditions due to its ability to produce substances with protective and renewing properties. Therefore, Årctalis is able to smooth, firm, moisture and enhance the glow of the skin. In addition, it offers protection against the digital aging caused by blue light.
Årctalis invites you to enjoy on your own skin the benefits brought from the ocean reflecting the Aurora Borealis.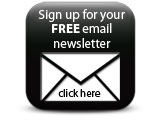 Visit LipoTrue at booth G76. Gear up because we are set for an amazing journey!
Featured Companies