Arden Q2 sales slip
Company CEO E. Scott Beattie said the figures were "below prior expectations"
US beauty company Elizabeth Arden is expecting to post net sales of between $415m-$418m for the second quarter of 2014, as announced in its preliminary results. For the first half of fiscal 2014, net sales of Elizabeth Arden branded products grew by 2%, while sales of fragrances fell by 10% compared with the prior year period.
Geographically, net sales of the company's North America segment decreased by 9%, while net sales of its international segment slipped by 1%.
Commenting on the results, E. Scott Beattie, Chairman, President and CEO said: "While still solidly profitable, our second quarter results will be below our prior expectations primarily due to lower than anticipated net sales. Our results were significantly impacted by an increased level of highly promotional and discounted activity globally and weaker than anticipated holiday retail sales and replenishment orders at a number of our non-prestige retail accounts in North America. While we are disappointed with these results, we made the strategic decision in the quarter not to participate fully in the heavy promotional and discounted environment."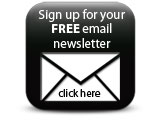 He added: "We are confident our recent results are not reflective of the underlying strength of our fragrance brand portfolio and the tremendous potential of the Elizabeth Arden brand. We are focused on increasing shareholder value and remain fully committed to growing our brands and unlocking their value for the benefit of our shareholders."
Companies