Are bees the new 'buzz' word in cosmetics?
Cardiff University's Pharmabees programme and beauty firm Celtic Wellbeing are tapping into the trend with a new range of cosmetics
Cardiff University and Welsh beauty firm Celtic Wellbeing have collaborated to launch a new range of honey-based cosmetics, kicking off with a lip balm product.
The university's Pharmabees programme, which will source the ingredients, studies bee pollination for the development of drugs to treat medical conditions.
This research will also aid the School of Pharmacy and Pharmaceutical Sciences' research.
"In the face of rising antibiotic and antiviral resistance, we are keen to look to nature to identify new drugs to help us combat this growing threat," said Les Baillie, a professor for the School of Pharmacy and Pharmaceutical Sciences.
"Our Pharmabees project continues to identify honey samples and plants which contained antimicrobial compounds capable of killing hospital bugs," he said.
"The full potential of our research will only be realised if we translate our findings into real world products.
"Our first Celtic Wellbeing product will be [a] lip balm, where we will combine an existing formulation developed by the company with selected antimicrobial plants identified from our research."
Andy Burrows, NPD Manager at PharmaGroup, added: "We have a strong strategic plan to grow and develop a range of functional cosmetics that not only work on the skin's surface but bring with them the lasting health benefits of botanicals and honey."
According to the group, honey can be applied with a number of botanicals in order to have beneficial effects.
Over the last two years, the Pharmabees team has partnered with a brewery and tea company to bring honey-infused products to the market.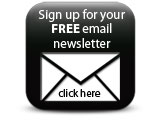 Companies