Area Manager – London – £40-50,000
Responsibility for the UK Sales business in line with budgeted sales for the area
Do you have 4+ years' experience in managing beauty retail staff, in-store and Area Manager level?
Are you a tenacious area manager ready to roll up their sleeves when needed?
Joining this ground-breaking skin care company, you will handle the overall responsibility for the UK Sales business in line with budgeted sales for the area. Providing inspirational leadership and management to the retail team and ensuring targets are achieved within the budget expectations for their UK accounts, supporting them to deliver exceptional customer service and achieve operational excellence.
You will set and monitor the strategic objectives and business development for the teams to include sales targets, people development, and customer service using your experience of working with in-store staff and retailers. Driving day-to-day performance and development to deliver total net sales to achieve all forecasted monthly, quarterly and yearly targets.
You will frequently visit accounts across your area to monitor people performance, customer service, marketing activity, and connecting with in-store management, whilst motivating and supporting the teams, providing them with coaching and guidance at every given opportunity, encouraging optimum performance and ongoing development.
Being very organised and methodical you work flawlessly across all functions to deliver sales objectives, business development, P&L and Budgets. Analysing relevant business reports and sales figures to identify performance exceptions and develop recovery plans with the Retail Account Executive and Visual Merchandising Manager to maximise profits.
This is a very busy role where your experience and clear communication will be vital for success.
If you can make a difference overnight apply today.
(Ref AE1022).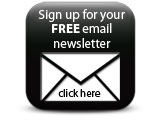 Email your CV to ae@arthuredward.co.uk or contact:
Heidi Bannister 01183 778 393 / 07747 792 272 / heidib@arthuredward.co.uk
Ana Filipa Calado 07792 958 152 / filic@arthuredward.co.uk
Melissa Shifrin 07803 504 100 / mels@arthuredward.co.uk
Joseph Bannister 07546 435 243 / joeb@arthuredward.co.uk