Ariana Grande replaces Miley Cyrus as face of Viva Glam
Singer is new MAC Viva Glam spokesperson
Ariana Grande has replaced Miley Cyrus as the new spokesperson for MAC Viva Glam. The cosmetics brand announced the news on Instagram.
The new Viva Glam products will be a deep-plum shade of lipstick and a pale pink lipgloss. Proceeds from the sale of both will be donated to the MAC AIDS Fund which works with those affected by HIV and AIDs. The products are due to go on sale in January 2016.
The news was announced in a live stream in which Grande commented: "We have a dark plum lipstick to represent the bad girl in you, and a light pink lipgloss to represent the good girl in you because I think you should be able to play up both sides."
Grande also posted on Instagram shortly after the announcement. She said: "I have loved and supported MAC Cosmetics ever since I was a little girl walking through the mall and saw your first #VIVAGLAM girl in the window – Ru Paul. I'm so honoured!"
The announcement was met with some surprise after rumours circulated that Caitlyn Jenner would be the new face of the brand earlier this year. Previous faces for the campaign have included Nicki Minaj, Rihanna, Lil' Kim and Pamela Anderson.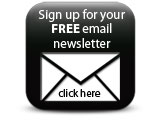 This is the first beauty campaign Grande has featured in, aside from the promotion for her own fragrance, Ari, which debuted earlier this year.
Companies