Armani opens Copenhagen airport store
Colour Cosmetics | Fragrance | Retail
Store open for three months
L'Oréal premium brand Giorgio Armani has arrived at Copenhagen airport for the first time.
The brand will showcase its cosmetics range in premium space for three months at the location.
The store aims to offer premium customer service, with a team of promoters on hand to assist clients. In addition, each month a Giorgio Armani make-up specialist will join the store's staff. As well as sharing their expertise and knowledge with staff, the specialist will also be on hand to offer make-over services and beauty tips for clients.
The site features impactful merchandising and a striking colour wall. As well as the full range of Giorgio Armani cosmetics, the store will also stock fragrances from the brand. Male and female scents will be separated into two sections for easy browsing.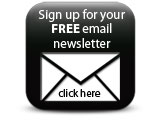 A separate section highlighting a selection of Haute Couture scents from Armani/Privé will also be displayed, including some exclusive scents.
Companies