Aromatherapy Associates names New Business Manager
Aromatherapy associates Group has announced a new addition to the company. Professional aromatherapist Laura Kelly, who is also qualified in beauty therapy, aromatherapy and perfume science, has been named New Business Manager.
2015 marks Aromatherapy Associates' 30th year in business and it is hoped Kelly will take the company to "the next phase".
CEO, Muriel Zingraff-Shariff, said: "I am glad to welcome Laura to the team in such an exciting phase for Aromatherapy Associates. This year marks our 30th anniversary and Laura is the perfect addition to the team as a highly skilled professional who will help us take Aromatherapy Associates to the next phase."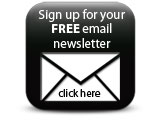 Chairman & Founder, Geraldine Howard, commented: "I am delighted to have Laura join us with her strong industry and aromatherapy background which will make her a great asset to the company."
Companies