Aromatherapy Associates ups the ante for anti-ageing
Aromatherapy Associates has strengthened its anti-ageing offer with a new skin care collection that utilizes telomere technology to help regenerate and illuminate mature skin.
The Rose Infinity Collection comprises a serum, moisturiser and eye cream, each containing a blend of hydrolyzed soy and yeast proteins, that are claimed to support and rebuild telomeres, proteins found in the body's chromosomes, which help regulate the ageing process. The ingredients, along with specific plant stem cells, are said to help prevent collagen degradation, reducing the appearance of lines, wrinkles and slackened skin, to leave skin smooth, plumped and rejuvenated.
Rose Infinity Serum contains gardenia stem cells, which help boost collagen synthesis and redensify and firm skin tissue. In addition, omega 6 ceramide, derived from safflower helps reduce inflammation and restore elasticity, while soy isoflavones help reduce the appearance of wrinkles and increase skin thickness. As with all Aromatherapy Associates products, the serum also contains jasmine, rose, frankincense and neroli essential oils, which have radiance and skin smoothing benefits.
Rose Infinity Moisturiser, meanwhile, is a rich cream that is said to increase moisture levels, helping to reduce the appearance of fine lines and providing long-lasting hydration. It contains alpine rose stem cells, which help protect the skin barrier against external aggressors such as UV, cold and dryness. In addition, hydroxyproline, derived from palm and coconut oil, helps support the skin's production of hyaluronic acid, while Ximenia americana seed oil helps prevent moisture loss.
Finally, Rose Infinity Eye Cream helps reduce the appearance of wrinkles around the eye area, whilst smoothing and lifting. The key plant stem cell here is Edelweiss, which is claimed to reduce the appearance of wrinkles by 15% after 20 days of use. This is combined with hydroxyproline, omega 6 ceramide, oligosaccharides and rose, frankincense, chamomile and sandalwood essential oils, which help nourish and protect the delicate eye area.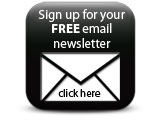 Products range in price from £60-£110 and the brand is also launching a facial treatment to accompany the product launch, which bows in September.
Companies