Arsenal footballers Mathieu Flamini and Mesut Ozil break into sustainable beauty
The two former Arsenal teammates have collaborated to launch environmentally-friendly male grooming brand Unity
Arsenal football players Mesut Özil and former team-mate Mathieu Flamini have collaborated to launch an eco-friendly and sustainable male grooming brand.
Unity, comprising of 11 vegan-friendly products (from £8.95), is said to feature 100% natural origin ingredients, without using parabens, mineral oils, silicone or synthetic colours.
The brand is also striving to reduce the amount of single-use plastic in the environment by using a bio-plastic alternative made from sugar cane, which is recyclable and reduces CO2 emissions.
Meanwhile, Unity has pledged to create positive social impacts with its packaging and ingredient choices.
Flamini and Özil said: "Unity came from a passion to prove that we can do good for ourselves, while also doing good for our planet.
"The damage that has already been done is irreversible, but we can take charge of what happens next by making better choices."
They continued: "Everybody should have equal access to affordable, natural products that are not harmful to the sustainability of our planet and our bodies."
The range includes a shampoo, conditioner, two shower washes, body moisturiser, face moisturiser, deodorant, shave and beard oil, styling hair gel, face wash and eye cream.
Off-field efforts
In 2018, French-born Flamini co-founded GF Biochemicals, which produces organic compound levulinic acid, in an effort to find sustainable alternatives to oil-based products in plastics, solvents, fuels and the pharmaceutical sector.
Meanwhile, Özil spent time in refugee camps in Jordan teaching Syrian children football and donated to charities enabling doctors to help vulnerable patients.
The duo added: "Unity is founded on the belief that progress and improvement only happens when we work together, so we're hoping we can start to tackle these major global issues as a collective and that our effort will start to inspire other to follow suit."
Unity will also donate 1% of its revenues towards causes that seek to make a difference to the planet and communities around the world.
One-off purchases or subscription offers are now available via oneunity.com.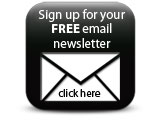 Companies