Art de Parfum taps into Russian beauty market with Supercosmetics deal
Signing a new distribution deal with Supercosmetics, the luxury perfume brand will now be available in leading Russian boutiques
UK-based luxury perfume brand Art de Parfum has inked a partnership deal with Russian distributor Supercosmetics.
From April a selection of fragrances will be stocked in boutiques across the Eurasia nation.
The French-made perfume is already stocked internationally in the UK, Spain, Germany, UAE, Saudi Arabia and the US.
Ruta Degutyte, the brand's CEO, said: "We hope that this exciting new partnership will bring Art de Parfum to a sophisticated new Russian audience, who will be able to enjoy our contemporary luxury fragrances."
Fragrances in Art de Parfum's range includes four unisex scents: Sensual Oud, Gin and Tonic Cologne, Excentrique Moi, Sea Foam for and Signature Wild exclusively for men (£114 each).
Supercosmetics CEO, Yury Goryakov, added: "We are pleased to present Art de Parfum to the Russian market. The brand is bringing a new ideology of selective fragrances for millennials.
"Simple but certainly not ordinary in appearance, Art de Parfum offers perfumes which are fresh and simultaneously complicated, unusual but understandable."
Supercosmetics currently has over 60 partnerships with perfume, skin care, make-up and hair care brands.
In recent years, Russia's economic stability has suffered, partially due to the economic crash, which hit the nation at the beginning of 2015.
However, despite the tough economic environment, the beauty market has stayed afloat.
Euromonitor International data showed 6% growth for the industry from 2016 to 2017, and this momentum is predicted to continue.
Market researcher Technavio anticipates Russia's beauty market will grow at a CAGR of 7.62% between 2014 and 2019 with key players Avon, Kalina, L'Oréal and Nevskaya Kosmetica driving the sector.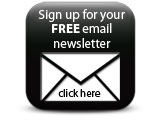 Companies