Artis introduces new range of metal make-up brushes
The Next Generation collection is hand finished, giving each product individuality
Artis has released a new range make-up brushes with proprietary metal handles. The US brand boasts that the Next Generation collection (from $36) comes after years of research and testing to find the right material.
Customers should expect the final products to be hand finished, meaning each product is individual.
"We never stop imagining the future of what's possible for Artis," said Artis General Manager, Leigh Adelman.
"We were relentless in our mission to create a next-gen manufacturing process and source a metal alloy that could be engineered to meet our highest design vision."
The Next Generation collection is now available via artisbrush.com, sephora.com and in-store across Artis retailers.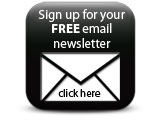 Companies