Arval and Lierac opt for Lumson
... for Arval's new male line and Lierac's Fluide lissant énergisant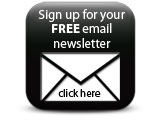 Both Arval and Lierac Laboratories have selected Italy's Lumson to create the packaging for their latest products. For Arval's new male line, L'Uomo, the brand selected TAG, which stands for Techno Airless Glass. According to Lumson, the system blends together the beauty and prestige of glass with the technical and functional advantages of an airless system.

Gloria Caldana, L'Uomo line launch manager, commented: "We wanted to have beautiful and precious packaging even for a product specifically designed for the male market and it was also very important for us to have a pack that was airless in order to protect the active ingredients contained in the formula from outside contamination. We found the TAG very ergonomic and extremely practical."

Lierac, meanwhile, chose Lumson to package one of its latest products, Fluide lissant énergisant, a light textured moisturising fluid ideally suited for use during summer months. The fluid is one of two new launches from Lierac, the other being Crème lissante énergisant, a highly moisturising cream for dry winter skin.

For Fluide lissant énergisant Lumson created a 40ml glass bottle following the design of its Collezione Circus standard collection. The cylindrical pack, described as slender and feminine, is enhanced by pink metallised lacquering on the glass. To ensure controlled and neat distribution, the pack is completed with a black pump and overcap from Lumson's Collezione Smart line.
Featured Companies