Ashland acquires Pharmachem Laboratories for $660m
Takeover will see Ashland benefit from growth opportunities in higher-margin end markets
Ashland, the global specialty chemicals market, has announced an agreement to acquire Pharmachem Laboratories for $660m.
Pharmachem is a supplier of ingredients across consumer industries including fragrance and flavours; food, beverage and personal care; nutrition and health; and custom manufacturing.
The deal is expected to be finalised this summer and is forecast to be accretive to Ashland's earnings per share in the first year following its closure.
William Wulfsohn, Ashland's Chairman and CEO, said: "The acquisition of Pharmachem offers a number of exciting growth opportunities in higher-margin end markets while also strengthening our specialty product line.
"This combination will enhance our position in fast-growing nutraceutical end markets, open a new opportunity within fragrances and flavors, and strengthen Ashland's food ingredient business by adding customized functional solutions."
Sizing up
Privately-owned Pharmachem generates roughly $300m in revenues and operates 14 manufacturing facilities in the US and Mexico.
Of its total sales, 33% are generated from fragrance and flavours, 15% from food, beverage and personal care, and 43% from nutrition and health.
The remainder is brought in by its custom manufacturing business including refining, granulation and spray drying.
Pharmachem's revenues by region
"This is a great strategic fit for Pharmachem as we look to build on our well-established track record of growth and financial performance," said Colin MacIntyre, Pharmachem chief executive officer.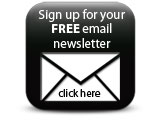 "We have the opportunity to create something unique in our industry by combining Pharmachem's custom manufacturing capabilities with Ashland's formulation knowledge and excipients expertise. Together we can drive the next phase of Pharmachem's growth while contributing to Ashland's vision of creating the world's premier specialty chemicals company."
Featured Companies