Ashland gains GMP certification for seven manufacturing sites
Ashland, a specialty chemicals provider, has gained certification from the European Federation for Cosmetic Ingredients (EFfCI) at seven of its manufacturing facilities. The company has received EFfCI for Good Manufacturing Practice. Sites include those located in North America and Europe.
"The latest EFfCI certifications are the result of our ongoing commitment to consistently deliver high-quality ingredients for our customers," said Annie Tannhauser, Vice President, Global Product Regulatory and Quality, Ashland. "With EFfCI certification, personal care formulators and manufacturers can more easily turn to Ashland for specialised, safe and reliable ingredients as the certification is recognised worldwide and ensures that manufacturing practices adhere to rigorous quality standards and align with ISO 9001:2008 guidelines."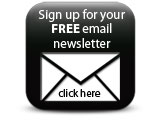 Ashland hopes to gain certification at some of its other facilities by 2017.
Featured Companies