Ashland harnesses the power of flaxseed to tackle grey hair
The ingredient was selected for its pigmentation boosting properties
American chemicals company Ashland is helping customers defy grey hairs with its latest ingredient.
The new Chromafend biofunctional ingredient is made from golden flaxseed extract and is designed to preserve hair's natural colour and promote hair darkening.
According to Ashland, flaxseed was selected for its key pigmentation boosting properties in the hair follicle, which it discovered in several in vitro and ex vivo tests.
Flaxseeds are known to reduce inflammation and speed up the healing process, which has made it a popular agent in skin care products.
Following the phase out of microbeads, flaxseeds are also being used in beauty scrubs.
"Although many people choose not to colour their hair, they don't want to admit defeat to grey hair," said Anne Clay, Ashland's Global Marketing Manager and New Business Development.
"Our golden flaxseeds are 100% organically grown and labelled as a super grain, and we use green chemistry to eco-extract the biofunctional active."
Chromafend biofunctional is also COSMOS verified.
Today, Ashland has more than 50 personal care ingredients across the personal care sector.
These range from extracts which help shield hair from scalp and urban stresses to multifunctioning styling polymers and antimicrobial stabilizers.
The company began as an oil business almost a century ago and now spans across 100 countries with 6,000 employees.
---
---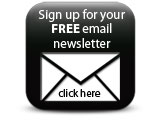 Featured Companies