Ashland introduces multifunctional aroma
New from Ashland is a unique aromatic for personal care and cosmetics that also contributes to the preservation of finished products.
Conarom b aromatic is based on naturally-derived hops extract and nature-identical phenylpropanol. It is said to add a gentle flowery-tospicy fragrance to the finished formulation. Moreover, at dosages of 0.3-2%, it contributes to microbial stabilisation.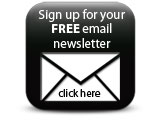 Conarom b aromatic comes in a liquid state, and boasts good formulation compatibility and broad pH applicability. It can be added to formulations at any phase of production.
Featured Companies