Ashland taps camu camu superfruit for anti-fatigue ingredient
Suprastim has been shown to rebalance skin cells' natural energy flow
Certain environmental stresses can cause skin fatigue, the visible signs of which include facial wrinkles and dark rings under the eyes.
To address the skin ageing effects of stress, too much sun and too little sleep, Ashland has developed Suprastim biofunctional, an energy boosting active ingredient that rebalances skin cells' natural energy flow.
In today's fast-paced environment, our bodies are creating cortisol – the 'fight-or-flight' stress hormone – almost constantly, which has a detrimental effect on our health and wellness, as well as our skin. It is one of the main factors attributed to the breakdown of collagen and dehydration of the skin.
Ashland's Suprastim has been shown to help control the 11β-HSD1 enzyme, which is known to regulate cortisol levels in skin cells.
Suprastim is derived from the Amazonian fruit camu camu, which is rich in vitamins and minerals – specifically it has 30-60 times more vitamin C than an orange. It also has an antioxidant capacity five times that of green tea.
Ashland's new ingredient is said to preserve most of the camu camu's composition and contributes three main benefits to skin: antioxidant properties, boosted collagen production and reduced pigmentation. It also helps reduce visible signs of fatigue.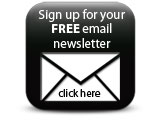 Test volunteers displayed reduced signs of skin fatigue, including less visible dark rings and improved skin luminosity.
Featured Companies