Asquan Group awarded at MakeUp in Paris 2018
This years' MakeUp in Paris Exhibition proved to be an exciting one for the designers and product developers at Asquan Group. With yet another Innovation Tree Award for Make Up- It Products, Asquans' Gellaxy Applicator wowed participants and proved to be a hit!
The Gellaxy cosmetic applicator provides an innovative and new solution for the beauty industry. With its skin friendly and hypoallergenic material, it guarantees perfect application and blending for foundations, BB creams, concealers and highlighters. Not only is it long lasting, but also ideal for the environmentally conscious consumer.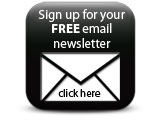 Visit Asquan Group for more product details at MakeUp in New York - Booth 287, coming up in only a few short weeks. Stay tuned for new creative beauty solutions and product awards!
Featured Companies